Divine Surgery For The World members tell how their miracles & problems get solved under Apostle Adelaja's teachings.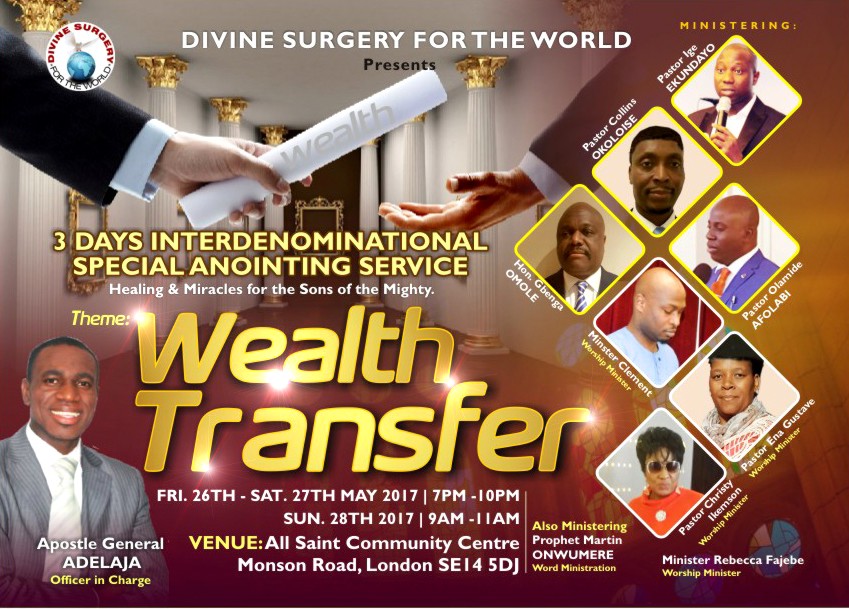 Many years back when Apostle Adetayo Olaonipekun Adelaja took up the divine call to serve, one major factor he held on to was his Faith as his driving force. Even in spite of heated challenges, ranging from gathering flocks, coordination of the huge tasks and even finance, he remained undaunted. Today, the story is such a fulfilling one, seeing his Divine Surgery for the World growing tremendously and recording highly inspiring testimonies from the awesome works of God through him.
Against this background, Safari News went on his trail to know the significance of Faith in the life of a believer. He said, "Faith is the bedrock of every believer in Christ. Christian simply means Christ-Antioch (Act 11: 26). The Bible says it is impossible to please God (Hebrews 11: 6). This why it is important for everyone that calls himself a Christian to have extreme Faith, that's the first miracle that will form the bedrock of whatever he or she does".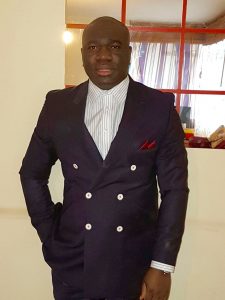 Apostle Adelaja (General)
In his words, he asserted that Bible is Faith. "Faith gives birth to Faith. Genesis to Revelation, all the believers in God demonstrated Faith from Adam to Apostle John. Believers are those that have Faith in Christ. Christians believe in the teachings of the Master Himself. It is a fact that without Christ in someone's life, he will be miserable and full of crisis".
Asked how his flocks have embraced the display of Faith in his ministry, Apostle Adelaja told Safari News that one of the cardinal factors why people go to church is to pray and receive that which they aspire and strive for. "It is however, pertinent to stress that, "Faith is the assurance of things hoped for, the evidence of things not seen, according to the word of God. The word of God has been written before given birth to my father's fathers (Hebrews 11: 1). So, there's no way we can do anything without Faith but I am particularly happy that the person called "Faith" is what I preach at every singular opportunity, the church has benefitted immensely from this".
He also went on when he said, "I am Faith personify, the whole world respect me for my demonstration of Faith. I live by Faith daily. The Bible says the Just shall live by Faith daily, citing Romans 1: 17, Hebrews 10:38 to justify his expression. "Every day, spectacular things happen to many people around me even across the globe. Before I open my mouth, signs and wonders occur which I cannot explain myself. Miracle has been my best friend".
According to Apostle Adelaja, there's basically nothing a man of God can do without first instilling the word of Faith in his congregation. He says, "The Bible says Faith without work is death. Every believer must practice their Faith every second of their lives. In my three published books, you will see a practical display of raw Faith in action even in the face of opposition". These have been demonstrated in my books titled, "Deliver Thyself O Zion!", "Heavenly Passport" and "Life is a Teacher".
He however, agreed that "Yes, many people love to drink milk for the rest of their life. Satan has attacked them with an infection that prevents them from eating hard food. For example, studying at the Oxford University in England is different from another university in Africa. Though both of them are good institutions, in the argument of a great philosopher, Napoleon Hill, all animals are equals but some are superior to others". This is why Apostle Adelaja attributes the success of his ministry to his embrace and teachings of Faith in the moving and nurturing of the Divine Surgery for the World, doing great things in London, England.
He was however confident that teachers of the word of God determine either to have little Faith or strong Faith, because this is what will determine how far they will go in the ministry works. "Faithful simply means Faith that is full. If someone is not faithful in something simply means your Faith towards that person is not full. Many have been praying for donkey's years for miracles and it's like nothing is coming. It shows that their Faith in God is not complete. But when you have a leader in the ministry that preaches Faith to its fullest, strongholds will certainly be pulled down, those in bondage shall be made free, the oppressed shall be emancipated and those in all forms of needs shall receive bountifully".
Against this background, Safari News went after some of the members of the Divine Surgery for the World to ascertain the preaching of Apostle Adelaja. These are what they had to say:
SISTER JOSEPHINE: "I want to thank God for His mercy and healing power in the life of my sister, Emelda. She was diagnosed with cancer and according to the teaching of Faith we had been taught by Apostle Adelaja, God used me to support her in prayers and fasting and to the glory of God, she is healed totally IJN. Hallelujah to God for His mercy on her life".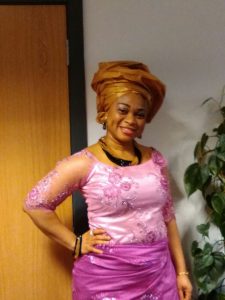 Sister Josephine
MRS. N. MOSES: "I thank God for His Faithfulness for setting my husband and I free from detention and deportation. What seemed to be impossible became possible with God. I was praying with man of God, Apostle Adelaja under the display of my Full Faith. One day, he prophesized that I will be released without bail and the next day, I was called that I will be released the next day, and it really happened exactly the way he prophesized. Again, he gave a word of honour concerning my husband that he will be released too and it happened that same way. Praise God, Allelujah".
SISTER NUNDDNEE: "God tested my Faith during my trying times in Yalswood. I really threw myself on His altar when trouble came upon me two times. I was issued with deportation tickets. I was consoled by a man of God, Prophet Adelaja who used to pray with me by Faith. He prophesized that the immigration will free me. I was even applying for bail but couldn't get guarantors and finally when I got a surety the same day, an application was made the same day and true to Prophet Adelaja's words, the bronze gate was opened for my freedom. What a joy it was! I sang, I danced, I thanked God, and I rolled in the Chapel's altar to redeem my vows before God. It is such an honour to serve God of suddenly. He is always in time for His glory. To God be the glory in Jesus' name".
SISTER ADEPEJU: "I nearly give up one day due to miscarriage because I was bleeding heavily and Apostle taught us about believing in divine healing under full Faith, I was supposed to call 999 but I believe in the prayers of man of God. The bleeding was gushing out every 3 minutes. Apostle prayed that the blood will cease from coming out, rather I will only be seeing water. I cried, thinking blood was coming but to my surprise, water started coming out. Straight away, I got healed, I regained my strength instantly. To God be all the glory".
SISTER AMAKA: "In another powerful and instant healing, I have always known that it is God that has the final say in my life. I was in the Kings' College hospital due to the fact that I noticed that my left leg was swollen. On getting there, the doctors said that my left side kidney is not functioning properly so they have to perform a procedure to lift my kidney up to ease pressure. The next morning, when I woke up, as they were making the bed, I just stepped aside and fainted and the next thing I knew was that I was being rushed into the theatre for surgery. I was told I had cloths in my lungs, I couldn't recall all that happened there because it was like I was unconscious and sometimes, I will be conscious and spoke with them. It was later I was told that they lost me on the theatre table but suddenly I came back to life again. The doctors said that I have 20 percent chances of being alive and that even if I am alive that I will still be a vegetable but today, my sisters and brothers, the God of Faith has made me whole and strong and healthy, there's nothing wrong with me anymore. It can only be God. I encourage everyone to hold on to Faith in its fullness. It is a mysterious power that health and brings happiness".
THERESA, IRELAND: I was looking for finance for a car. To borrow it, it was meant to cost me 1000 pounds. After praying, my brothers suggested that I go on my kneel and ask my dad, (God). I did and my dad gave it to me on Tuesday and I give the glory back to him. There was not going to be any cost of interest to pay back. I thank my daddy in heaven in Jesus' name. Praise God, I got a testimony. I miraculously got the finance for the car. I picked it up on Tuesday. Praise God, he decided how I get the finance. Thank you for agreeing with me, man of God.
However, in furtherance of his divine calling, Apostle Adetayo Olaonipekun Adelaja will be playing host to fellow men of God at his Divine Surgery for the world at the All Saints Community Centre Monson Road, London SE14 5DJ, when he will be staging the 3 days interdenominational special anointing healing and miracles for the Sons of the Mighty.
Coming under its theme; "Wealth Transfer", the programme which has in the past editions proven highly inspiring and fruitful is attracting worshippers, believers and all and sundry. It will be held on Friday, 26th– Saturday, May 27, 2017 from 7 pm – 10 pm and Sunday 9 am – 11 am with the presence of powerful servants of God billed to minister to all.
In his usual manner of impacting great experience to attendees in the presence of God, Apostle Adelaja confirmed the ministering of Pastor Ige Ekundayo, Pastor Olamide Afolabi (Winner's Camp Church of God, Abbey Wood), Prophet Martin Onwumere, Pastor Collins Okoloise (Dominion Faith Chapel, East Ham London E12 6SG.) and Honourable Gbenga Omole.
Worship ministers to take all through great worship experience are Minister Clement, Minister Rebecca Fajebe, Pastor Christy Ikemson (Gospel of Peace Deliverance Mission, Bermondsey, London) and Pastor Ena Gustave with the Officer in charge being Apostle Adelaja, The general.
To explore the various spiritual activities of the ministry, more of Apostle Adetayo Adelaja's exertions like counseling every Saturday and teachings on Saturdays for the community and many more could be accessed through the church website – www.divinesurgeryfortheworld.org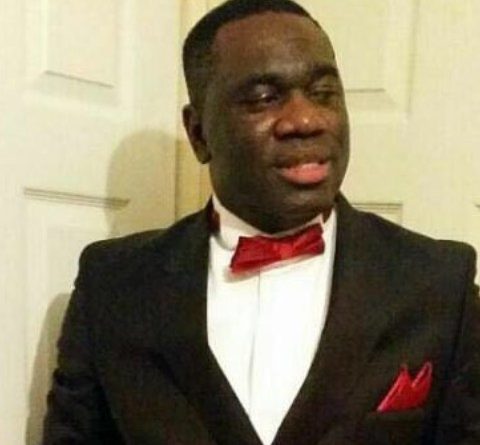 THE RISING PROFILE OF APOSTLE ADETAYO ADELAJA DOING Divine Surgery For the World IN LONDON CITY
By 'DELE ABERUAGBA
When sometimes in his youthful days, Adetayo Olaonipekun Adelaja strives and hopes to become a soldier, apparently because of the attraction he has with the commanding nature of the uniformed men, as the last born of a family of many children, his mother had a different wish for him. His mum, who was fond of asserting the literary meaning of his name, Olaonipekun (My wealth will not end by your birth into this world) was confident that her faithful prayers upon him will see him being proclaimed all over the world. "I remember she usually pray that my name will be heard in countries of the world where Kings and Queens rule".
Today, the foundation of Adetayo Olaonipekun Adelaja has become a historic bedrock that has seen him doing great things, even as he progresses in his ministry, Divine Surgery For the World in the city of London, the United Kingdom where he leads a flock of worshippers and believers.
Having served at the Baptist church, Peckham Park Road, and many parishes of the Redeemed Christian Church of God, (RCCG) and many other ministries, Adetayo Adelaja has risen through spiritual growth to become an Apostle after he received the call to set up his own ministry.
This, according to him was not achieved without many obstacles. "Even most ministers of the gospel never encountered series of such that I was faced with but am proud to say that His Grace has been more than sufficient for me to sail through. God has used many pastors to train me in the realm of the spirit like Pastor Enoch Adeboye, Apostle Williams, Benny Hinn, Reinhard Bonke and in the area of prosperity, Bishop Oyedepo has impacted so much into me. But one person I so much love and emulate is Pastor Adeboye. I got so inclined to him after attending one of his powerful crusades in 2007".
In an exclusive interview with SAFARI NEWS, Apostle Adelaja traced the genesis of his spiritual journey when he said, "I was never inclined to Christianity until I received the call to serve in 2006. My youthful exuberance made me love power so much that I wanted to become a herbalist when I grow older but at the same time, I loved to be a soldier".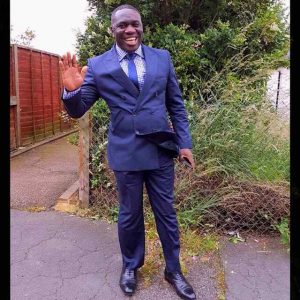 Apostle Adelaja, Divine Surgery
Years after his tutelage under some men of God, Adelaja heeded the call and float his ministry. Asked how the name came about, he said, "God gave me the name of the ministry, "Divine Surgery For the World" out of my love and belief in divinity. Everything in life cannot be achieved if not given from heaven. This is because Heaven controls and dominates the Earth".
In fulfillment of God's vision to use me in the ministry, "I have experienced many miracles since we started the prayer ministry. God has fulfilled His works with fibroids disappearing from women's wombs, HIV has been cured severally, we have seen aged women giving birth miraculously, people recovering from falling into a coma and even miracle money being deposited in peoples' bank accounts. Others are court cases being won gallantly, Immigration cases are like birds flying. God has simply used us to solve many cases, stopping a number of deportations, ONLY by the power of prayers".
One would expect that doing so much in the area of deliverance would require so much vigour. But Apostle Adelaja believes that He who has sent him out to perform the spiritual works has equipped him adequately to face the herculean task. "Thank God for good health because my strength is in the divine health deposits in my system. Even though, I get attacks often because of pulling down the strongholds of the devil but God has always proved Himself as the Almighty and all powerful", he told us.
Apart from being a minister of God, the ebony-black man of God strongly believes that he is the best person in the world, full of compassion that risks his life for others. "That is why my main gift is empathy and sympathy because God never hides anything for me in the vision and dreams as a seer but the gift of wisdom and word of knowledge to minister to people in magnificent ways. Most especially, God has used me in the areas of securing the right partner for those in search of the lifetime relationships".
One controversial issue in today's Christendom is that of prosperity as being preached by many pastors especially in the new generation churches. SAFARI NEWS asked Apostle Adelaja if he was in support of men of God preaching prosperity. He said, "Personally, I so much believe in prosperity as being preached by many servants of God but my perception about it is that time and season makes way for one's fortune and of course, hard work is the key".
Again, he held a different opinion about men of God delving into the dirty game of politics. According to him, "People of God could get involved in politics but not pastor but if any pastor intends to contest, he or she should quit the office of a pastor because of the commitment example of Daniel in the Bible. Yes, it's not a crime for men of God to get involved because Joseph got involved in politics in those days".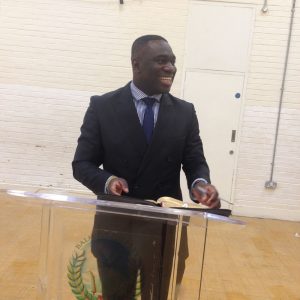 The "Divine Surgeon" doing his thing
Born in a polygamous home, Apostle Adelaja took cognizance of the huge contribution of his father who was a native doctor. He ensured he gave us good education. I remember people usually call him Baba Ijebu Olomowewe. We are from Ijebu Oru in Ogun state. But as a struggling man who was in search of greener pastures, I once sold dollars at social engagements in the UK for survival.
As a family man, we asked how many children he has. Adelaja simply said, "I have physical children but I equally cherish my many spiritual sons and daughters. Not forgetting my wife who has been of tremendous help to the growth of my ministry. I value her unflinching support and dedication".
He went on, "In fact, the success story of my ministry will not be completed without mentioning people that God has raised to support me in different ways that I will never forget in my life, even in my grave. People like Deacon Herrick Ogbonna, who I like to call as Igwe. Again, Mrs. Abosede Dada, because of her natural traits, I trained her to become a prophetess, she has been the longest faithful financially in the ministry. Also, Sister Chizoba, she has been very faithful and loyal to me for over two years. She equally got trained under me and I'm very proud of her. Sister Amaka, very loyal and faithful and always ready to do anything to move the ministry forward, even in my absence. I trust her any day. Elder Disu is also another loyal person who has been very supportive in the ministry.
"I cannot for any reason ignore the 21st century awareness and projections Brother Tope Asunbo (Canada), have invested in to move the ministry forward. I fondly call him Bishop, Mrs. Adeyonu in Nigeria, I call her great mum because she's a mother indeed, her son, Brother Akin, I call him MOG and Rev. & Rev. (Mrs.) David Adelaja (Jesus House Mission, Nigeria), these blessed aforementioned people have blessed the ministry in projecting the work of God.
"The invaluable contribution of Honourable Gbenga Omole and his lovely wife is highly recognized. No doubt, they have been good parents to me for decorating me with such magnanimity. Martins has been very active in the areas of projecting the ministry in the media. Minister Becky has been very supportive with her time and substance. Deaconess Victoria is one person that would defy all odds to serve God and work the ministry move forward. Pastor Christy, Pastor Collins and Ena, Pastor Dunmade, Pastor Shomade, Pastor Ige Ekundayo, Pastor Chuks have all been very supportive to the cause of this ministry. So also the Media Team of Ministers Barry Uthman and Sister Benny".
Above all, Apostle Adelaja is significantly moved to take up higher responsibilities in doing much more in the ministry because of the encouragements of his families who he added have been his pillar. "Am happy they acknowledge I am called by God, they honour me as such, am forever grateful to my family"
High point of programs being staged on regular basis by Apostle Adelaja-led ministry includes an interdenominational revival prayers which attracts a large crowd from nooks and crannies of London every last Friday of the month between 7 pm and 10 pm while counseling holds every Saturday between 10 am and 12 noon. Part of the ministry's weekly encounter is the prayer surgery, tagged Divine Restoration Assembly every Sunday where worshippers have always poured testimonies arising from stunning revelations that follow their experience during the weekly Assembly.
The coming program which is already generating a huge attention and attraction is the monthly inter-denominational revival healing and miracles program coming up on Friday, April 28, 2017. Titled Arise & Shine, the program holds at All Saints Community Centre Monson Road, London SE14 5DJ. Commuters will disembark at Briant Bus stop, New Cross Gate via Buses Nos. 53, 172, 453, 21.
Also on the last Friday, Saturday and Sunday in the month of May, Divine Surgery is putting together another 3 powerful days of special inter-denominational revival program themed "Wealth Transfer".
To explore the various spiritual activities of the ministry, more of Apostle Adetayo Adelaja's exertions like counseling every Saturday and teachings on Saturdays for the community and many more could be accessed through;
DIVINE SURGERY FOR THE WORLD WEBSITE – www.divinesurgeryfortheworld.org