Deliver thyself O Zion! Kindle Edition
Apostle Olaonipekun Adetayo Adelaja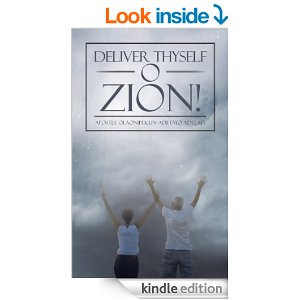 Enviable is the man who humbles himself to the Almighty God because this earth belongs to him. The more humble you are, the more God will anoint you. The more God anoint you, the cooler you become. The more holy you are, the younger you become. The older you are, the younger you look like a baby.
But the wicked are not so, the more Satan anoints them, the more pitiable they look, the older they become, the more haggard they look.
The holier you are, the more the glory of God will reveal in your life. The more the Word of God in you, the more abundance of Peace and Joy you will have.
But sinners are not so (Psalms 1:4-6), the more deeply of abundance of Satan's evil deeds in their life, the more foolish they become.
The more you move closer to God, the wiser you become. The more you move more closely to God the more you discover you are nothing.
But wicked people are not so, the more they continue sinning, the proud they become.
The more you know who God is, the more you fear Him. God fearing man is a humble man and humble man is a faithful man.
God always remember a faithful person.
A faithful man is a perfect man.
A perfect man is a man of integrity.
A man of integrity is a man who does not compromise in all ramifications.
Uncompromising man is a righteous man.
A righteous man is a holy man.
A holy man is an honorable humble man.
A humble man is one and one with God Almighty.
One with God is a man of perfect love.
A man of perfect love is a man who enjoyed perfect Peace, Joy, prosperity and Eternal life all the days of his life.
Finally, the "eyes of the LORD run to and fro throughout the whole earth, to help those who humble themselves to make them strong". (2 Chronicles 16:9)
Beloved deliver thyself O Zion you can only set yourself free by the word of God. Your spoken word, "a Close mouth is a close destiny".