Get and claim the prophecies and promises of opportunities, restoration, liberation, and all breakthroughs with Apostle Adelaja.
Prophecy For 2019 by Apostle ADELAJA – General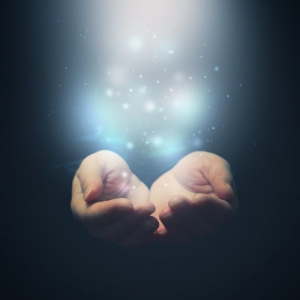 1. You will have Power of Influence in all Ramifications.
2. You will be Fruitful
3. Restoration of Marriage.
4. Your Children will give You Peace.
5. You will Complete Your Tasks.
6. You will Break Barriers
7. You will Rule Over Your Household Enemies.
8. Your Enemy Will be Frustrated and Commit Suicide.
Prophecy For 2018 by Apostle ADELAJA – General
These will happen in Someone's Life:
1. Season Of Change. (Genesis 27:28-29)
2. Doors of opportunities. (Rev 3:8)
3. Marriage Galore! (John 2)
4. New Name, Garments, Favour, Breakthrough and New things in all ramifications.
(Zechariah 3:4)
5. You shall not Labour in vain any longer. You will build houses and inhabit it. (Isaiah 65:21-24)
Prophecy 2017 by Apostle ADELAJA -The General
The Year of Total Restoration and Liberation (Psalms 126 and Revelations 14)
1. God will Restore everything the enemies has stolen in the past.
2. Mainly your Glory to Shine.
– Financial Restoration
– Marital Restoration
3. He will give you Settlement.
4. Those owing you money will pay by force by Fire.
5. Divine Helper will locate you by force by Fire.
6. God will crush the Satan of barrenness completely by force by Fire.
7.The whole world will see that the Lord is Good and Gracious to you.
8. God will appoint Angels to minister to your needs throughout 2017.
9. You will Sing A New Songs Day and Night throughout the Restoration Year. Amen in Jesus mighty name.
PROPHECY FOR 2016 YEAR OF SUPERNATURAL BREAKTHROUGH BY APOSTLE ADELAJA
1. YOU WILL SUCK THE BREAST OF QUEENS, KINGS AND THE MIGHTY( ISAIAH 60:16).
2. PROBLEM WILL DRAW MANY BACK TO GOD.
3. MARITAL TENSION WILL BE CALM.
4. FINANCIAL BREAKTHROUGH.
5. YOUR HOUSEHOLD WICKEDNESS WILL BE PARALYSE.
6. IMMIGRATION STATUS BREAKTHROUGH.
7. BREAKTHROUGH IN MARRIAGE.
Prophecy for 2015 Year of Increase by Apostle ADELAJA (Genesis 26:12-14; 2 Kings 7; Isaac & Elisha)
Prophecy for 2014 by Apostle ADELAJA
1. Breakthrough for many.
2. Many singles will get married.
3. Wicked men and women will be afflicted with paralysis.
4. Prudent people will rejoice over their enemies.
5. Young-stars will emerge in a magnificent way.
6. Long awaited prophecies will be fulfilled.
7. Barren will become fruitful and multiply.
8. Many sinners will return back to God.
9. Fear not, Love will conquer fear of all kinds in Jesus name.
Prophecy for 2013 by Apostle Adelaja
Love unending Prosperity in all Realms of life Spiritually, Physically, Emotionally, Socially, and Financially the Year of 2013.
Men and women shall bring Riches unto you as a mouthpiece of Jehovah God. (1 Samuel 3:19-21)
In the morning, afternoon, and night you shall be blessed like Market and you shall not be ashamed.
You shall rule in the midst of your enemies more than before.
Your Tabernacle shall be full of Greatness and be enlarged in all ramifications.
Arise and Shine (Isaiah 60:1-end)
Your horn shall be exalted like the horn of unicorn. I shall be Anointed with fresh oil daily.
Our eyes and ears shall see and hear our desire for our enemies downfall and die prematurely.
Fear not, anytime storm arise Victory is ours.
Let Love be your friend like Abraham. It is well in Jesus name Amen and Amen.